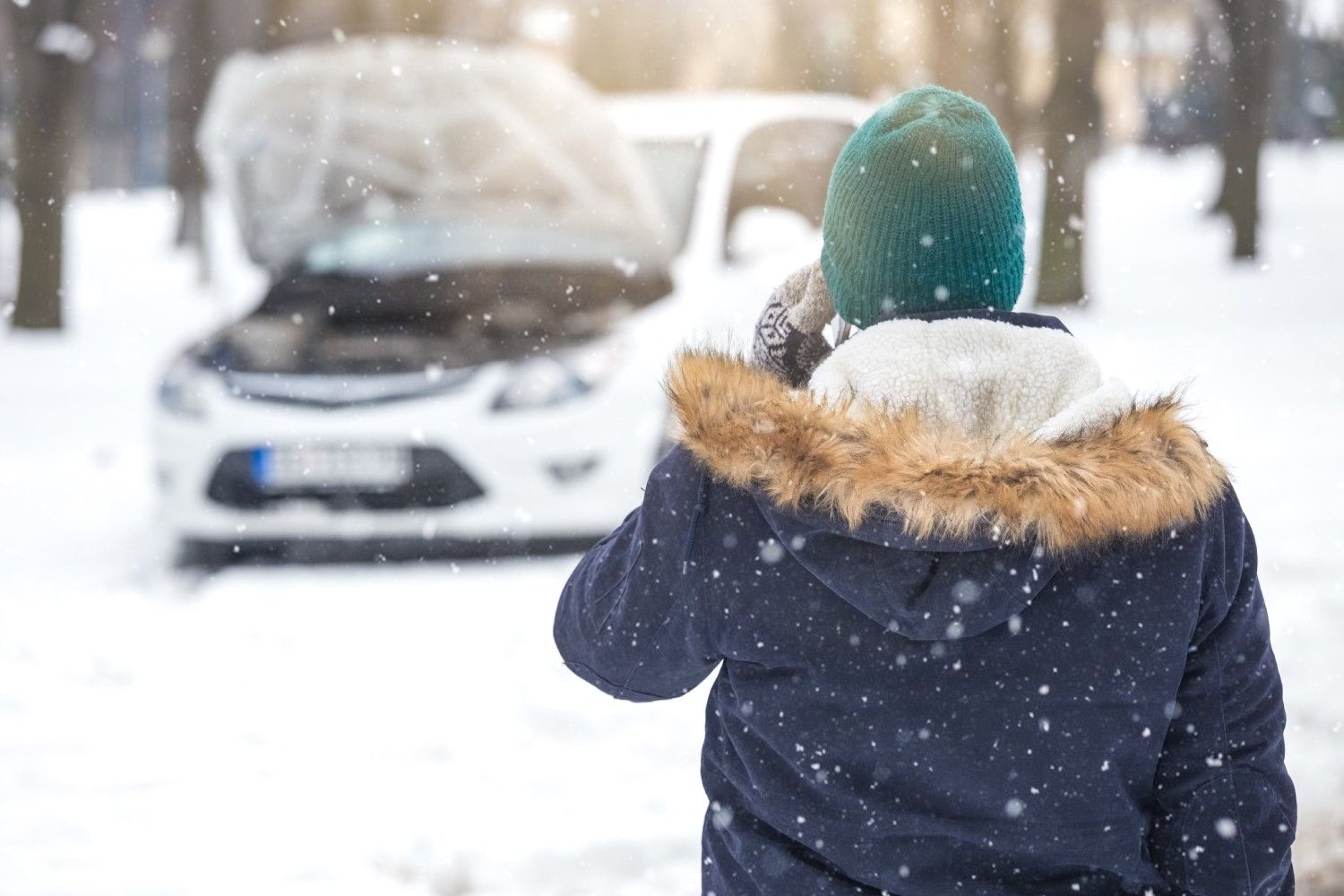 Your Source for Automotive Batteries in Winnipeg, Brandon, Regina, Edmonton & Toronto
Our vehicles go through a lot during their course of time, and more often than not, a few repairs and replacements can bring them back to their original form. If you need a new car battery, get in touch with the professionals at Prairie Battery. We carry a wide variety of automotive batteries and can help you determine which one is best for the specific make and model of your vehicle. In addition, we offer car battery testing and installations. To find the battery you need for your vehicle, contact us at a location near you today. We will be happy to assist you.
Our Products
The average car battery lasts about three to five years. If you've had yours for longer, you may want to consider bringing your vehicle in for a free inspection at one of our locations in Winnipeg, Brandon, Regina or Edmonton. Taking care of your car battery is one of the most effective ways to ensure your vehicle continues to start each time you put the key in the ignition.
Prairie Battery carries five brands of starting batteries, including NorthStar, Optima, Odyssey, Clarios, Delkor and our very own Gold, Platinum and Silver Series. Whether you need an AGM or flooded battery for your vehicle, we have you covered.
Types of Automotive Batteries
There are different types of automotive batteries available in the market. Some of them are mentioned below.
Flooded Batteries
Flooded batteries are the most commonly used type of car battery available on the market. They're affordable, reliable and come in a wide variety of shapes and sizes. Here's what you should know about the various types:
Gold, Platinum, and Silver Series
AGM Batteries
AGM batteries are designed to deliver strong bursts of starting power and provide a steady energy supply over an extended period. They last longer, charge faster and are safer to handle than conventional batteries. In addition, AGM construction means you never have to check water levels or clean terminals, allowing you to install the battery on its side without worrying about nasty leaks or spills. AGM batteries will not freeze and or bulge and crack if discharged in the cold.
PowerFrame Batteries
PowerFrame grid batteries are made by rolling metal into strips that are then lengthened into the grid shape. This process creates a strong frame that allows the battery to resist corrosion and provide strength under the most extreme real-world conditions. PowerFrame batteries are suitable for several types of vehicles, including taxis, emergency vehicles, passenger cars and trucks.
Brands We Carry
We believe in prioritizing quality over everything else. That's why we make sure that our products offer superior performance and are highly reliable. Mentioned below are the brands we carry.
NorthStar
NorthStar batteries are fast charging, deliver exceptional CCA ratings and have an excellent cycling ability. This makes them ideal for new vehicles with start-stop systems that automatically shut down and restart the engine when driving to improve fuel economy. This type of demand would quickly destroy a conventional flooded battery, which isn't designed for this type of use.

Start Stop Technology automatically turns off and restarts the engine to reduce the amount of time spent idling, thereby improving fuel economy and reducing emissions. But this will quickly destroy a conventional battery. NorthStar batteries are ideally suited for new vehicles that use this technology.
Advanced AGM construction means no water levels to check or terminals to clean and allows you to install the battery on its side, without worrying about nasty leaks or spills.
The NorthStar product line covers over 64% of the market and is constantly expanding its range of batteries with specialized products for custom exhibition cars, ambulances, professional fishing boats and class 8 trucks. In addition, all NorthStar batteries are built to exact Battery Council International standards and come with a 4-year replacement warranty.
NorthStar Benefits
Quick starting every time, with up to 2150 pulse amps

Cycled over 400 times to 80% depth of discharge – the best deep cycle battery available

Faster recharge than conventional batteries allowing constant engine stop/starts – no idle law challenges

OEM fit is ensured as all NorthStar batteries are built to exact BCI standards

Housed in advanced plastics for durability, performance and heat resistance

Approved as non-hazardous cargo for ground, sea and air transport: DOT 49CFR173.159(d), (i) and (ii)
Optima
Optima's Redtop starting battery is designed to deliver a quick burst of ignition power for a reliable start-up. It's vibration-resistant, spill-proof and maintenance-free. In addition, Redtop batteries outperform and outlast conventional batteries in cranking and starting applications, making them ideal for trucks, SUVs, hot rods and other vehicles.
Odyssey
Whether for everyday or emergency use, today's vehicles are loaded with more electronics than would have been imaginable just a few years ago. The Odyssey battery delivers the massive starting power, rapid recovery and amazing deep cycling capability that today's commercial vehicles demand. They're extremely cold-resistant and provide protection against high-impact shocks and vibrations.

Because its plates are made of pure virgin lead (unlike the lead alloy in most batteries), they can fit more of them inside. And more plates mean more plate surface area and much more power — twice the overall power and 3 times the life of conventional batteries — up to 400 cycles at 80% depth of discharge!
Delkor
The Delkor PowerFrame battery offers a low self-discharge rate, making it one of the most convenient and maintenance-free car batteries on the market. It's built for strength and is 66% more durable than other grid designs. In addition, since it provides a 70% improvement on electrical flow, it offers increased cranking power and a faster recharge rate than other batteries with grid technology.
DELKOR INTRO TO POWER FRAME GRID
information about PowerFrame grid
Delkor PowerFrame grid technology
Why Battery Health Matters
The health of a battery has a significant effect on the overall performance and life span of the vehicle. Even though your automobile is equipped with high-quality automotive batteries, it is necessary to keep them in good working condition in order to avoid any unexpected problems. Here are a few reasons why battery health matters:
The battery is your car's main power source, and any issues with the battery can negatively impact the efficiency of other components.

Maintaining the health of your battery allows you to avoid getting stuck with a dead battery which can be a rather taxing situation.

A weak battery can put excessive stress on other parts of your car, leading to their untimely malfunction.

Not maintaining the health of your battery can give rise to a situation where you will have to recharge the dead battery from an external source. This can lead to added expenses.

Usually, insurance does not offer protection against battery breakdowns or replacements. That's why it is crucial to maintain the health of your battery from the very beginning so that you do not have to cover those costs by yourself.
Benefits of Replacing Your Battery
Like any other machine, car batteries do not last forever. If your car's battery is beginning to show signs of ageing and cannot give your car's engine the boost it needs, it is essential to replace your battery on time. Here are some benefits of battery replacement:
Battery replacement adds to the longevity of your vehicle.

Replacing a weak battery with a new, healthy one can improve the performance of your vehicle.

A new battery charges much faster than an old one which helps in avoiding battery discharge issues.

New battery is an energy-efficient option as it utilizes power effectively with minimal loss.

Replacing an old and worn-out battery can reduce the need for repair and maintenance, helping you cut unnecessary costs.
Find the Perfect Battery for Your Need
At Prairie Battery, we understand that different people have different needs, so what works for you may not work for another. If you are looking to buy a battery replacement, it is essential to ensure that it ticks all the right boxes.
Some of the factors to keep in mind while choosing your automotive battery are the size of your battery group, brand or manufacturer, reserve capacity of the battery, age of the battery, and its cold-cranking amps (CCA) which refers to the battery's ability to start the car's engine in cold temperature.
If these technical aspects are too much to handle for you, don't worry. Our team of knowledgeable and friendly professionals will help you find the right fit as per your needs. Head to our battery 101 page to learn more about batteries. You can also read our blog for more information.
Why Choose Prairie Battery?
At Prairie Battery, we have over 2 decades of experience meeting the battery needs of the people of Edmonton, Regina, Brandon, Winnipeg, and Toronto. Our team offers value-added services to assemble and customize the battery packs. We have a huge inventory of various sizes of batteries to meet your specific needs. You can trust us to deliver products from some of the best brands in the industry. Marine, powersports, solar, golf, AGM, lithium — just name the battery type you require, and we will have it ready for you!
Speak With The Automotive Battery Experts
If you're in the market for a new car battery, look no further than Prairie Battery. We carry an impressive selection of battery brands and provide comprehensive testing and installation services. We'll help you find the right battery for your vehicle. Contact your nearest Prairie Battery location in Brandon, Winnipeg, Regina, Edmonton or Torontofor high-quality products and expert advice.