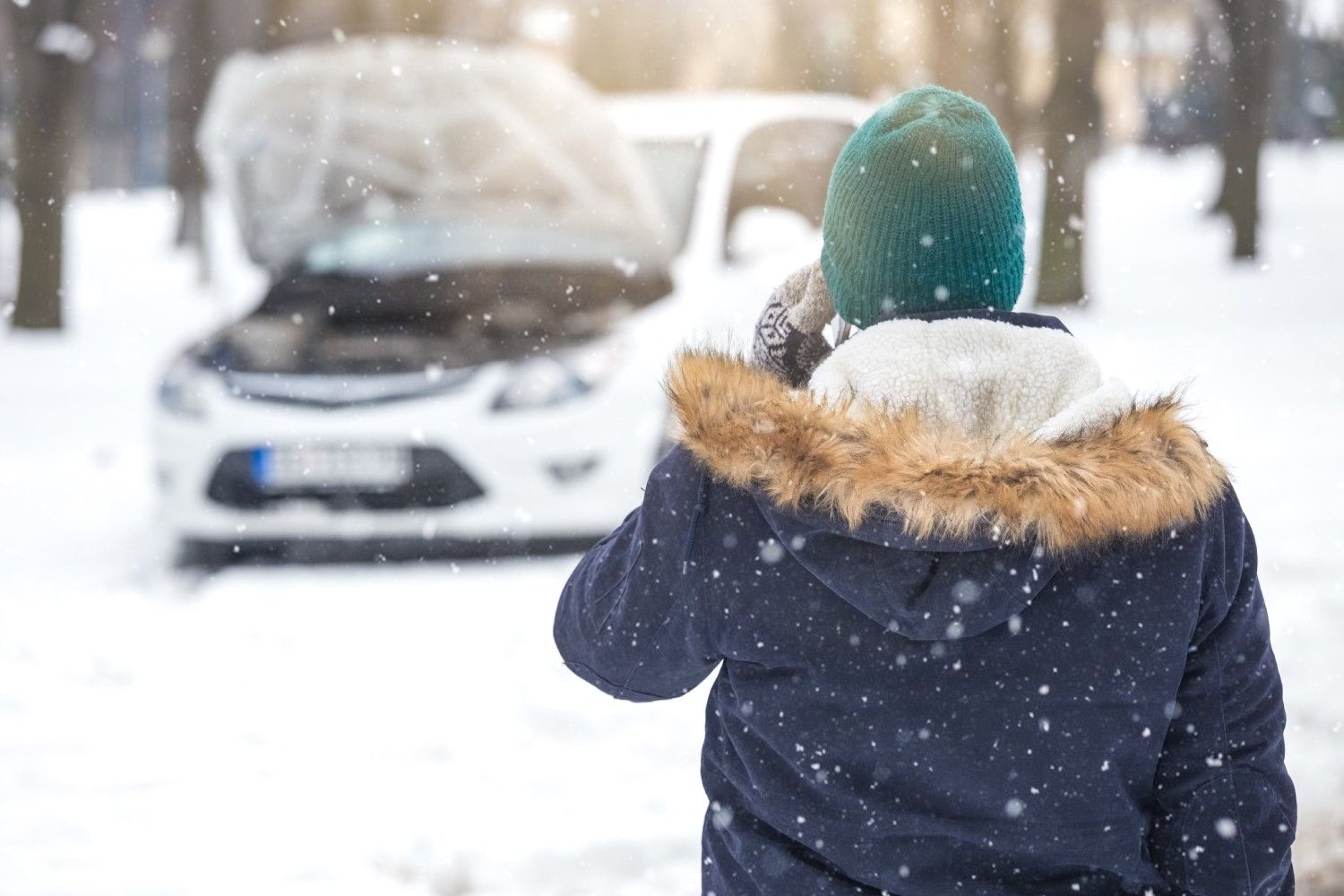 Rechargeable Lithium Batteries in Toronto
Need lithium batteries in and around Toronto? Prairie Battery is the answer to all your needs! We offer RELiON's new InSight Series, which is the first LiFePO4 drop-in replacement battery that comes in industry-standard sizes. They're both modular and scalable and come in 12-Volt, 24-Volt, and 48-Volt configurations. Easily connect multiple batteries parallelly to get the power and capacity you need. You can increase the available capacity and connect two 48-Volt InSight Series batteries parallelly for moderate-duty applications or connect up to eight 48-Volt batteries parallelly for longer runtime. With no additional hardware required, just connect and go! Contact us now to know more about our supply of lithium batteries in Toronto.
Game-changing Technology
The innovative design makes InSight batteries easy to install. Plus, they use the connections you're already accustomed to when connecting in parallel.

InSight Series eliminates worrying about cell imbalance between batteries because the SuperSmart BMS provides Bullseye Balancing, ensuring you get maximum capacity throughout the life of your battery.

High-demand applications often require high currents. With InSight's strategically placed heatsink, you can run at high currents without compromising the life of your battery or BMS.

RELiON's InSight batteries are based on proven BMS technology, with hundreds of thousands of systems already in the field in demanding applications, such as aviation and robotics. That means InSight batteries are proven to deliver leading-edge performance and reliability. Since they're based on stable LiFePO4 chemistry, they're also safe and have a long life.


SuperSmart BMS RELiON

InSight Series Supersmart BMS, the most critical component in the battery, maximizes performance, even when connected in parallel, eliminating the need for an external master BMS or any additional hardware.


Bullseye Balancing

The innovative algorithms in the SuperSmart BMS ensure precise balancing. This optimizes performance in each battery that is connected in parallel, providing maximum capacity and life.


Intelligent Cooling

Unlike other lithium batteries that can trap heat, the InSight Series uses a carefully engineered passive heat management system to quickly remove heat from inside the battery during conditions of high discharge and recharge currents.

This prevents overheating of critical components, which also extends the life of the battery.


Works with Any Battery Charger




No need to replace or upgrade your current chargers! Thanks to the SuperSmart BMS, RELiON's InSight Series batteries are compatible with nearly all lead-acid chargers. Simply connect the batteries to the charger, and the SuperSmart BMS takes care of the rest.



Visual LED Indicator




InSight Series batteries to include LED indicators to show the state of charge and battery status. They are ideal for assessing battery status at a glance.





Advanced Communications and Diagnostics




Each RELiON InSight Series battery includes built-in CANbus communication that provides manufacturing, application, and historical data. In OEM applications, the battery can communicate with the motor controller.





State-of-the-art Manufacturing
Assembled in an advanced manufacturing facility, InSight Series batteries is tested at each stage of assembly to ensure a reliable, consistent, and high-quality product.
1. Dual M8 Terminals (insert & stud)
2. CANbus Input/Output
3. Wake-Up Button
4. SOC/Status LEDs
5. Heatsink
6. Vent
7. Lifting Brackets
If you're looking for lithium batteries in Toronto, look no further than Prairie Battery. Depend on us for quality batteries. Contact us for more information or to inquire about the availability of stock.
Uses of Lithium Batteries
Lithium batteries are compact, easy to store and transport, and combined with their fast-charging, high storage capacity. Being rechargeable batteries, they are widely used in several applications, such as:
Portable power packs that power other gadgets
Uninterrupted Power Supply (UPS) and other emergency backup power units to keep necessary systems running in case of power interruption
Electric, hybrid, or plug-in vehicles that can be recharged many times
Marine vehicles, tug boats, and leisure boats like speed boats and yachts
Personal mobility devices like wheelchairs, bikes, scooters, and other mobility aid for people with disability or mobility restrictions
Solar energy storage systems
With the continuous advancements in technology and the need for safe and sustainable sources of energy, the use of lithium batteries in Toronto will only increase in the future. Check out our blog to learn more about lithium batteries in Toronto!
Advantages of Lithium Batteries
When compared to lead-acid and other batteries, lithium-ion batteries offer several advantages like:
High power and discharge rate
How Long Will My Lithium Battery Last?
​
A lithium-ion battery generally lasts around 300 to 500 charge cycles. A charge cycle is defined as the moment you attach a charger to the battery and power up the cells. For example, if you charge your cell phone once a day, the battery would last for more than a year if used in ideal conditions.
Though several other conditions and patterns of usage will ultimately determine the life of your lithium battery, most manufacturers reference the charging and discharging patterns rather than its expiration date to determine how long it will last. Here are a few ways to extend its cycle life:
Avoiding full discharges and keeping the battery full
Keeping your device or product cool and out of direct sunlight
Using stamped dates provided by manufacturers as guides.