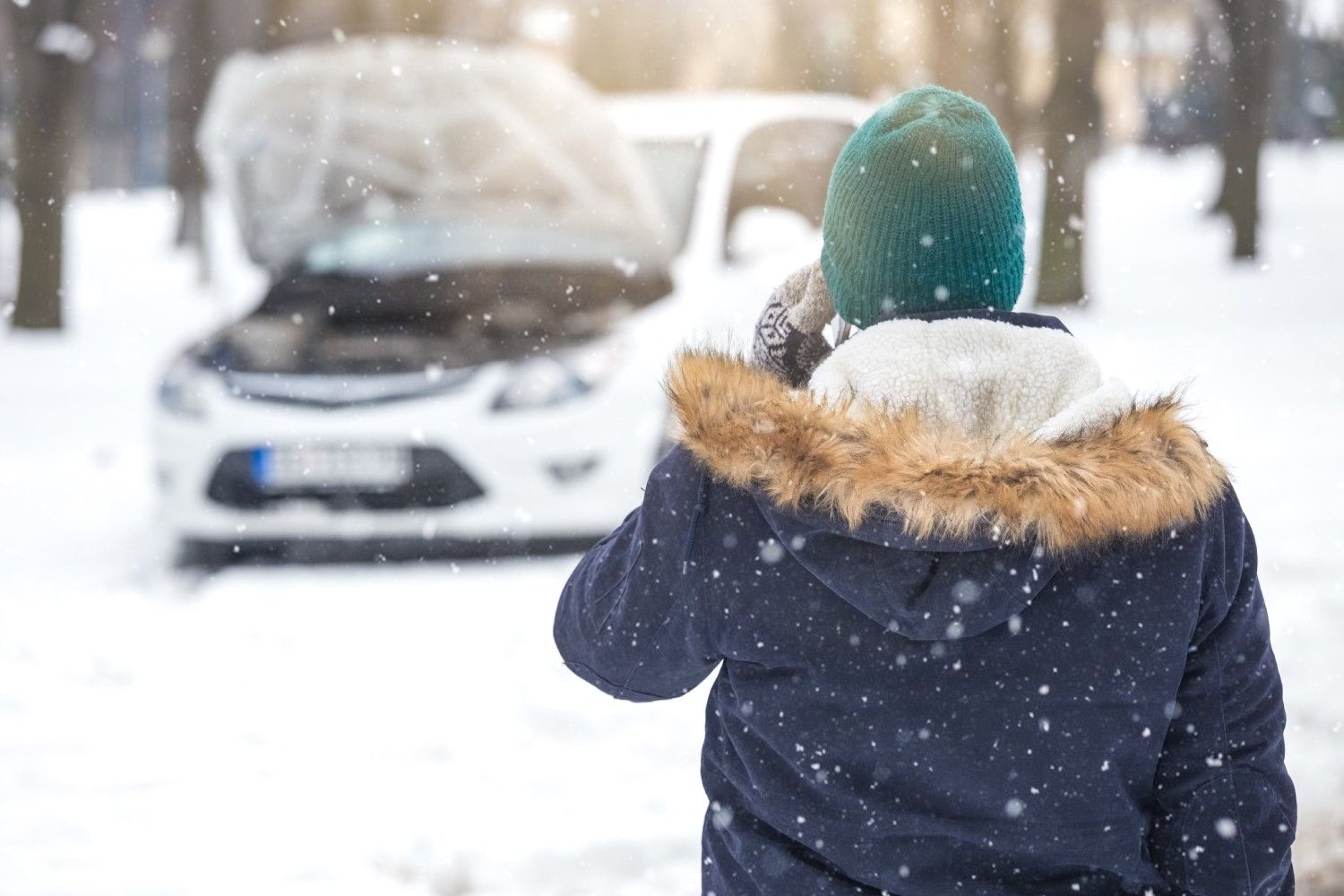 Solar Panel and Power Systems in Toronto, Edmonton, and Winnipeg
If you're tired of the hustle and bustle of city life and want to get off the grid, Prairie Battery can help. We carry solar panels, controllers, inverters, batteries, and everything you need to run an array of electrical devices in the unspoiled Canadian wilderness. We can help you find a solar power solution for any size and type of application. If you're curious about the benefits of solar panels and power systems and reside in Toronto, Winnipeg, Brandon, Regina or Edmonton, Prairie Battery can help you with all your needs. Harnessing the power of the sun and other renewable energy sources through solar panels offers many benefits. Most of all, you can enjoy the comfort of knowing that you are contributing to the future and health of the planet.
​
Contact us today to learn more about solar panels and systems in Toronto, Edmonton, Winnipeg, and surrounding areas.
Ready to Go Off-Grid?
Prairie Battery has a dealer network that allows us to purchase many of our products locally. Please get in touch with your nearest location if you're in the market for a specific product you don't see on this page. One of our knowledgeable staff would be happy to help you track it down.
Rolls Batteries
We're a proud distributor of Rolls Batteries. They're perfect for off-grid solar power systems because they're incredibly reliable. Indeed, they have a longer life cycle than most other batteries in the industry. They can last up to 20 years if your battery bank is appropriately sized and adequately maintained.
What to Know Before Buying Solar Panels
Switching to solar power systems requires a fair amount of research and planning. Our energy experts can help you determine the best solutions for your requirements. From deciding on the type of solar panels you need to help you get the most out of your panels, we will provide all the assistance you need at every step.
Before switching to solar power, it is essential to consider the following factors:
Location




You will need to ensure that you have a place in your home that receives direct sunlight throughout the day and can serve as an optimal position for your panels. Most solar panels are positioned on roofs of residences, which may need to be repaired, modified, or completely replaced before they can hold the panels. If you have room, you might install them in your yard as well.




Types of solar panel


Not all solar panels are the same. There are two main types of solar panels available these days:

Photovoltaic or solar electric panels

are more commonly used and directly convert sunlight into electricity through solar cells. They are more versatile and last longer.
​

Solar thermal panels

use mirrors to concentrate sunlight and are typically used for water heating. Its efficiency is maximized mainly when the sun is out.
We can help you consider performance, durability and warranty to help you zero in on the type of panel best suited for your specific needs.


Permit requirements


Before any installation, we will help you look into city codes and ensure that you comply with all local laws and regulations. You can check out the resources assembled by The Solar Energy Industries Association and remember that applying, submitting and receiving approval for necessary permits can take some time.


Consider all the costs


Although solar panels will almost certainly save you money in the long run, some costs need to be considered when you start, such as:

The initial up-front cost of purchasing or renting the panels.

All the installation costs, like any modifications needed around your home to accommodate the solar panels.

Permits and fees.

Potential maintenance costs.
​
Tax rebates and incentives


While solar panels can seem expensive, local governments offer incentives, tax credits, breaks and rebates to encourage you to go green.
Although solar panels are becoming increasingly popular, you may need to address some problems in your home to facilitate installation. The team at Prairie Battery is always happy to help make your switch to solar panels in Edmonton, Toronto, and Winnipeg easy and convenient.

Give us a call today

!
Advantages of Solar Panels
Switching to solar power and other renewable energy sources can help us look forward to a brighter and more sustainable future. The main advantages of using solar energy are:
It is a renewable energy source

Helps to reduce electricity bills

It can be used in various applications

Easy and affordable to maintenance

Constant advancements in technology
Although solar panels and power systems come with a high initial cost, are weather dependent and require ample space to install and store, their benefits outweigh the cons.

Call us

to get started on your solar power journey and reduce your carbon footprint, energy bills and reliance on the traditional grid.
Solar Panels Are a Smart Choice
Solar panels are a popular sustainable building trend because they are low maintenance and generally last for around 30 years. If you don't have the space or budget to install the total amount of solar panels, you can still get a few panels as a home improvement investment and reduce your dependency on electricity. If you plan to sell your home, an array of solar panels could help to increase the resale value, but if you plan to live in the same home for 15 years or more, the argument for residential solar panels only becomes more robust.
The best thing about solar panels is that they require very little maintenance and upkeep. Solar panels do not generally require regular cleaning unless your area is highly susceptible to dust, dirt, pollen, or sand. Here are a few tips to ensure you get the most out of your solar power system:



Keep your panels clear of debris and other damaging materials like dirt, pollen, leaves and bird droppings. While rain is sufficient for cleaning your panels, you could consider a professional cleaning if your panels aren't working fully.

Make sure your panels aren't under branches, as they could potentially cause damage in case of strong winds and storm rain.

Regular inspections and routine maintenance checks will help keep your solar panels and parts running efficiently.

Monitor changes in your electricity bills and energy usage. If your solar panels are underperforming after a rainfall or if you see an unusual spike in your utility bill, it may indicate an electrical problem that will need to be looked at by a professional.



The best thing you can do is to ensure a reputed company like Prairie Battery installs your solar system. With over 20 years of experience, we have the knowledge, skills and products to help provide you with hassle-free energy in Toronto and across Edmonton, Winnipeg and its surrounding areas. Check out

our blog

for more helpful information on solar panels, and

get in touch with our team

if you have any questions or concerns!
High-Quality Solar Panels For All Your Needs
Solar power is one of the most popular options for off-grid energy. It allows you to use electricity without having to run any power lines. We carry a selection of panels with different wattage ratings depending on your needs:
10W Panel
Our 10W solar panel is perfect for rapidly charging the 12V batteries in your cell phone, GPS, laptop and other small devices. Since it's small and compact, it's also perfect for taking on camping and backpacking trips.
Here are the specifications for our 10W solar panel:
Amps: 0.58 Imp / 0.64 Isc

Volts: 17.3 Vmp / 21.7 Voc

Watts: 10

Height: 1.3" / 33 mm

Width: 11.1" / 282 mm

Length: 13.8" / 350 mm

Warranty: 180 Months
20W Panel
Our 20W solar panel offers excellent performance, even in low-light conditions. It's a simple and affordable solution for camper and boat owners who want to power their appliances or charge their 12V batteries. In addition, it can be used to power garden lights, pond pumps and security cameras.
Here are the specifications for our 20W solar panel:
Amps: 1.2 Imp / 1.32 Isc

Volts: 17.3 Vmp / 21.7 Voc

Watts: 20

Height: 1.3" / 33 mm

Width: 11.1" / 282 mm

Length: 24.4" / 621 mm

Warranty: 180 Months
250W Panel
​
Our 250W panel is much bigger and provides significantly more power than other solar panels. It can be mounted on top of RVs, homes and cabins. When several panels are linked together, they produce enough energy to run heaters, TVs and air conditioning systems, as well as small farm and homestead equipment like good pumps and electric fencing.
Here are the specifications for our 250W solar panel:
Amps: 8.31 Imp / 8.87 Isc

Volts: 30.1 Vmp / 37.2 Voc

Watts: 250

Height: 2" / 51 mm

Width: 39" / 990 mm

Length: 64.62" / 1641 mm

Warranty: 30 years
​
We also carry 85W, 90W and 100W panels that are great for a variety of off-grid applications. If you're not sure which solar panel is right for you, our friendly staff would be happy to help. Get in touch with our team at a location near you.
Controllers
A solar controller helps regulate the voltage coming from the solar panel as it moves into the battery. It can detect when the battery bank is almost full and adjust the charging current to maintain the required voltage. Since batteries are often the most expensive part of an off-grid power system, it's important to have a reliable solar controller that can protect them from overcharging or undercharging.
We carry a few reliable brands of solar controllers that can meet your off-grid power system needs:
Enerwatt 12V 10A
The Enerwatt 12V 10A is a simple and straightforward solar controller with LED indicator lights that signal when the battery is charging and is fully charged.
Here are the specifications for the 10A model:
Amps: 10

Volts: 12

Height: 2.88" / 73 mm

Width: 4.45" / 113 mm

Length: 1.00" / 25 mm

Warranty: 36 Months
Enerwatt 12V 30A
The Enerwatt 12V 30A is a high-performance controller with an LCD screen that makes it easy to read the voltage and charge coming from the solar panel. It can be mounted to any surface or integrated into a wall.
Here are the specifications for the 30A model:
Amps: 30

Volts: 12

Height: 4.33" / 110 mm

Width: 7.16" / 182 mm

Length: 1.77" / 45 mm

Warranty: 36 Months
Prostart Controller 12/24 V 15A
Morningstar's ProStar is the world's leading mid-range solar controller. This second-generation model adds new features and protections using highly advanced technology. In addition, it has a longer battery life, provides better performance and sets new standards for reliability and self-diagnostics.
Here are some of this model's additional features:
Estimated 15-year life

PWM series battery charging (not shunt)

Select gel, sealed or flooded

Very accurate control and measurement

Jumper to eliminate telecom noise

Parallel for up to 300 amps

Temperature-compensated charging

No switching or measurement in the grounded leg

100% solid-state

Very low voltage drops

Current compensated low voltage disconnects (LVD)

LEDs to indicate battery status and faults

Capable of 25% overloads

Remote battery voltage sense terminals
Your Go-To Source for Your Solar Power Needs
Prairie Battery has everything you need to create the off-grid power system of your dreams. We carry a wide selection of solar panels, controllers, inverters, batteries and cables. Our comprehensive solar packages will have you up and running in no time. Stop by one of our locations or contact us today to get a free quote or learn more about our products. We have locations in Edmonton, Brandon, Winnipeg, Regina and Toronto.